About Psychotherapy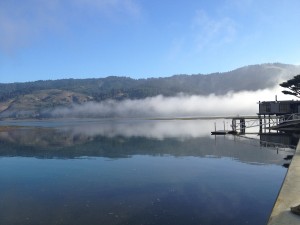 Psychoanalytically informed psychotherapy is not easily describable because it is such a uniquely personal experience. In a nutshell, I believe that most psychological problems are the result of early and important relationships (with parents, other family members, community members and the larger culture itself) and so it makes sense to me that healing these problems happens in relationship with a committed and well-trained therapist. The work I do aims to uncover the causes of personal difficulties and to give my patients the opportunity to rework some of their early relationship patterns. Because of this, change that happens through this kind of work is long lasting and profound. But, because the problems didn't arise overnight, this kind of therapy can't solve the problems overnight. In this culture of quick-fixes and manualized treatments, the therapy I offer is an antidote. It's highly personal, and involves the interaction of two human beings. I love computers! I now have a website!   But, I also love going to work each day and speaking intimately with my patients, human to human, and discovering the intricacies of their personal worlds.
I am a flexible clinician with a wealth of experience with different kinds of people and different problems.   Mostly, I see individual adults, couples and adolescents who are having difficulties feeling happy and satisfied with their lives. Often there are relationship issues, or problems at work. Sometimes people come see me with a very specific problem and other times they are interested in exploring themselves and their lives in a more open ended way. I listen, share my thoughts, and together we create a meaningful relationship that is designed to help them feel better and live a fuller life that is of their choosing.
I offer a warm, engaged style in which I tailor my interventions to suit my patients' needs. I promise to engage with you at the level that helps you feel comfortable while getting to know yourself better. I will share my thoughts freely with you when I have them and allow you the freedom to communicate freely and creatively with me. I believe that the relationship we create together will help you change the patterns you've formed that may not be working for you any more.
The best way to figure out if we will work well together is to give me a call and arrange a consultation. Each relationship I form is unique because each of my patients is different and what they need from our work together is different. I look forward to meeting you and discovering together how to use my skills to help you lead a more fulfilled life.